Prime Collision Center
751 Portland Road
Saco, ME 04072Contact Us:
(207) 284-9556


Every vehicle is completely sanitized after your repairs are completed.
Welcome to the Saco Prime Collision Center!

From fixing a dent to replacing a bumper, the Prime Saco Collision Center is here to provide superior auto repair and restoration. The factory-trained technicians work hard to put damaged cars, trucks, and SUVs back on Maine roads in no time. You can request paintless dent removal, bumper refinishing, body and paint repair, auto-refreshing, and full-detail reconditioning at Prime Chrysler Dodge Jeep Ram - Saco. Contact us o schedule an onsite consultation for your new or used car, SUV, or truck today!
Learn More About What to Do After a Collision
Dealing with the aftermath of a collision can be overwhelming for the average Maine driver. If you're uncertain what to do about the damage, contact Prime Chrysler Dodge Jeep Ram - Saco. You'll appreciate a seamless, stress-free repair process. After contacting your insurance company for a claim, you should schedule your collision repair. Be sure to analyze the collision estimate before signing off and having us begin the repair process on your damaged car, truck, or SUV.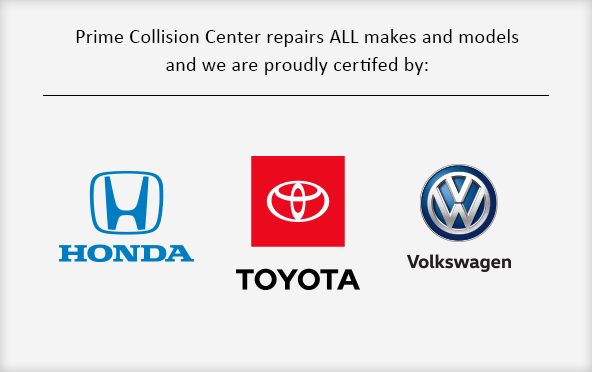 Describing Damage Severity
The most significant part of the collision repair process is inspecting the damage on your vehicle. There are three categories: minor, moderate, and major. Scratches, scrapes, and small dents classify as minor damage. Large dents and damage to several body panels are what we call moderate damage. If airbags deployed and there's extensive frame damage, it's considered major damage. Your initial collision consultation will reveal which category your vehicle falls into when it comes to exterior damage.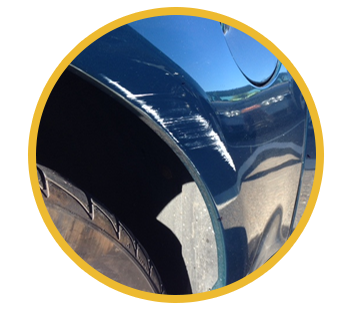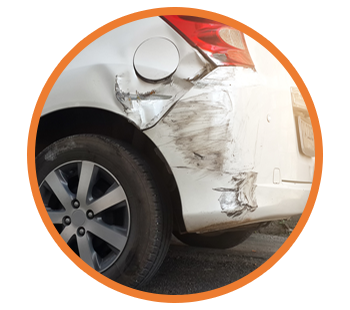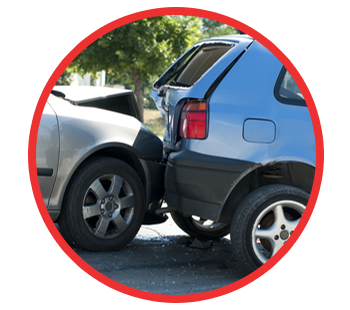 Your Collision Repair Questions Answered
Which Repairs are Covered By Insurance?
It depends on the guidelines of your automotive insurance policy. Typically, auto insurance provides coverage for vandalism, weather damage, animal strikes (glass claims), and single or multiple-vehicle accidents. Call your insurance provider or talk to Prime Chrysler Dodge Jeep Ram - Saco today.
How Long Does Collision Repair Take
The time frame of collision repair depends on the type of damage and the replacement parts' availability. Repairing a minor scratch or dent will take far less time than a full-on frame repair. You can stay in touch with a collision specialist at Prime Chrysler Dodge Jeep Ram - Saco for details about auto restoration timing.

Do You Provide Towing Services?
Yes, Prime Chrysler Dodge Jeep Ram - Saco provides towing services. Contact us for information about the local towing company that provides around-the-clock service to vehicle owners in the Saco, Portland, and South Portland areas.
Do You Offer Assistance with Alternate Transportation?
Prime Chrysler Dodge Jeep Ram - Saco offers more than one alternative transportation option. These include onsite shuttle service and rental vehicles. We may even pick up your vehicle and return it after completing the collision repair. Depending on your needs, we'll be happy to find you the most convenient solution.
How Will I Know When My Vehicle is Ready?
If you're not waiting onsite, we'll give you a call when your new or used car is ready to be picked up in Saco, ME. The collision technicians work diligently to make the repair process as quick as possible. We'll make sure that you remain up-to-date about the status of your vehicle at all times.

Is There a Warranty for Repairs?
Yes, we provide a warranty on collision repairs. Contact us for additional information about repair warranties.
Do I Need to Physically Bring My Vehicle In to Get an Estimate?
All damage estimates are free of charge at the Saco Prime Collision Center. Talk to a collision specialist at Prime Chrysler Dodge Jeep Ram - Saco about whether you need to bring your Dodge Ram to our Saco dealership for a complimentary consultation. We want to provide you with the most accurate estimate based on the damage sustained by your car, truck, or SUV. Contact us today!

Prime Collision Center
751 Portland Road
Saco, ME 04072
Contact Us: (207) 284-9556
Collision Center Hours
| | |
| --- | --- |
| Monday | 7:30AM - 5:00PM |
| Tuesday | 7:30AM - 5:00PM |
| Wednesday | 7:30AM - 5:00PM |
| Thursday | 7:30AM - 5:00PM |
| Friday | 7:30AM - 5:00PM |
| Saturday | Closed |
| Sunday | Closed |