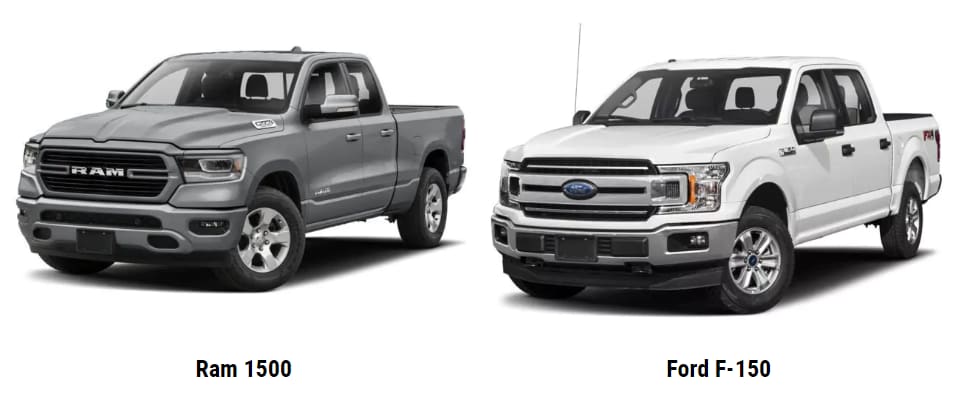 The All-New 2019 Ram 1500 Takes on the 2018 Ford F-150 in Saco
The Ford F-Series, and the F-150 in particular, has a lot of bragging rights, there's no denying that. It's had the advantage of experience and time, sitting on top of the truck market for decades. But, the bold, well-equipped, and work-ready Ram 1500 has been hot on its tail for years, and the all-new redesign of this Southern Maine favorite gives the all-new 1500 truck an extra boost.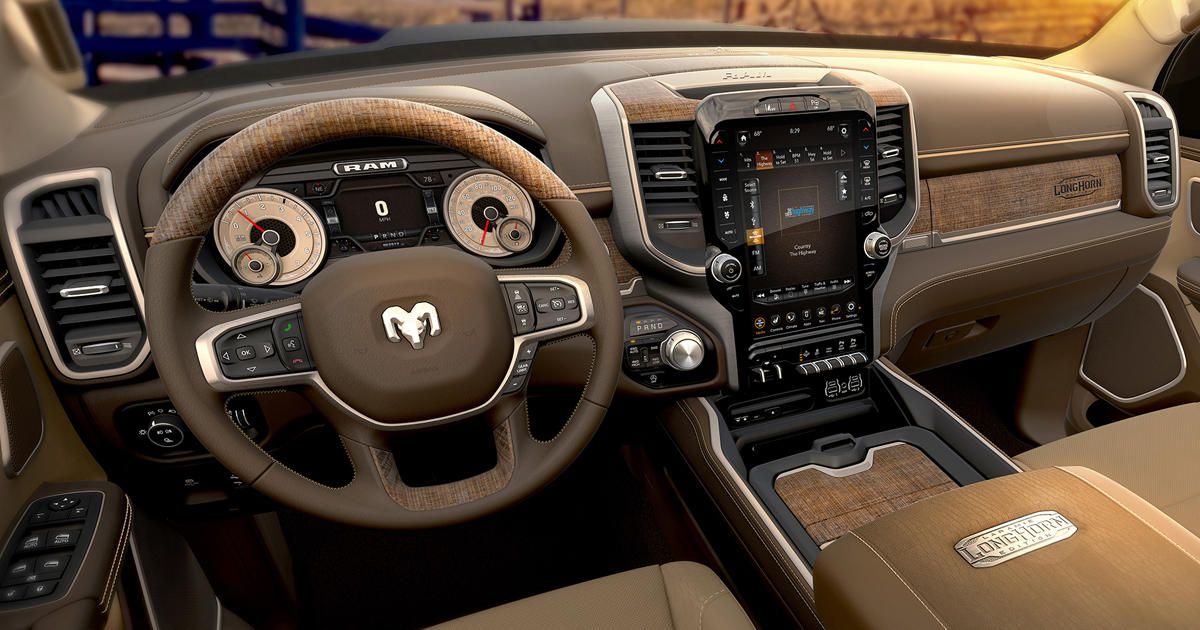 There's a lot more that separates the 2019 Ram 1500 from the Ford F-150 than what we'll address below--if you want to know more beyond just the highlights, we highly encourage you to contact the pros at Southern Maine Motors, in Saco.
2019 Ram 1500 vs Ford F-150
Starting prices for base 1500 and F-150 is very similar, and both models offer a huge range of trim level options

Ram's Uconnect infotainment system is simple, intuitive, and offers a lot of features--many prefer it over the confusing and bogged-down Ford SYNC system

The 2019 Ram 1500's available 12.0-inch touchscreen, with full NAV and tablet-like ease of use, is the largest that you'll find in the truck segment

You'll get best-in-class interior storage volume in the 2019 Ram 1500--perfect for those times when you've got more than the usual gear

Ram's standard V6 engine (305 HP) is more powerful than the F-150's standard 3.5-liter V6 engine option (290) and offers more torque, as well

The all-new 2019 Ram 1500 tows up to 12,750 pounds with its V8 engine, with a max payload rating of 2,300 pounds

The 2018 Ford F-150, when equipped with a V8, can only tow up to 11,600 pounds

The 2019 1500 offers an innovative new "eTorque" feature that actually works like a mild-hybrid system to provide better efficiency and a bump of low-end torque--you won't find anything like that in the Ford F-150

The 2019 Ram 1500 offers a segment-exclusive coil-spring suspension--Ford doesn't

The all-new Ram 1500 has a class-exclusive Active Front Air Dam to improve aerodynamics